 Development Staff
DEVELOPMENT STAFF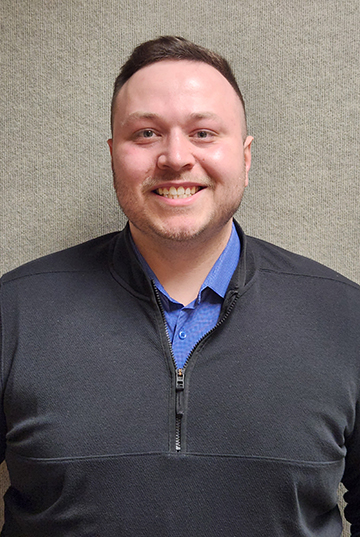 Jordan Hughes
Assistant Director of Development/Major Gifts
---
Jordan Hughes
Assistant Director of Development/Major Gifts
---
Hughes works collaboratively between the ISU Foundation and ISU Athletics in serving alumni and friends that have an interest in supporting Iowa State Athletics. He assists in aligning the philanthropic interests of supporters with the needs and priorities of the athletics department. This includes aligning support towards capital projects, scholarship and program endowments, general funds, the Cyclone Club, etc. Hughes also assists supporters in making an impact with their giving through a variety of gifting vehicles such as estate gifts, retirement assets, charitable funds, stocks, gifts of grain, cash, etc.
Prior to starting at Iowa State, Hughes spent time at the University of Dayton, University of Missouri, and Mississippi State.
Hughes received his master's degree of sport management in 2020 from the University of South Dakota where he was a Graduate Assistant in the Coyote Ticket Office. Hughes received his bachelor's degree of sport management in 2019 where he was the Ticketing and Development Intern for the Mules from 2016-2019.
Hughes was raised in the small town of Lacona, Iowa, where he is the second oldest of 8 kids in his family. Hughes grew up a lifelong Iowa State fan, where his dream has always been to be back home working for the Cyclones. Hughes currently resides in Ankeny, Iowa.