 Major Gifts
Endowments
Scholarship endowments are a key source of funding that can help ensure the long-term health of the Iowa State University Athletics program. Endowments help underwrite the costs of tuition, room, board, books, academic support and other student services for each of Iowa State's 16 varsity sports.
The costs for scholarship support in the athletics department continue to escalate, and securing endowments is one way to gain that support. Named endowments are also a nice way to recognize or honor an individual. Several of the existing department endowments have been named in honor or memory of an individual.
Athletics scholarship endowment naming opportunities are available to fully endow an athletics scholarship ($500,000) or name an endowed scholarship ($50,000). Gifts may be pledged over time, typically three to five years, and can be funded with cash, an estate provision or a combination of the two.
Click here for a list of current endowed scholarships for Iowa State Athletics.
Planned Giving
Planned or deferred giving enables you to arrange charitable contributions in a manner that maximizes personal objectives and financial goals. Many plans provide flexibility throughout your lifetime, even though Iowa State Athletics will not realize the benefit until some time in the future. The most common types of deferred plans are bequests, retirement plan designations, charitable remainder trusts and charitable gift annuities. For more information on planned gifts, call the ISU Athletics Development Office at 515-294-5022.
Bequests
The easiest and most popular deferred gift plans used by alumni and fans are either bequests in a will or naming Iowa State University in a living trust. Donors may name the Iowa State University Foundation as a percentage beneficiary, for a specific dollar amount or specific assets or as a residual or contingent recipient. Your assets can be used to support Iowa State for whatever purposes you have documented.
Retirement Plan Assets
Retirement accounts often are exposed to income tax and estate taxes and that liability can be avoided or reduced through a deferred gift. Naming the Iowa State University Foundation as a beneficiary of your retirement account can provide a meaningful gift to Iowa State and produce significant tax savings for you and your heirs.
Charitable Remainder Trust
A charitable trust to benefit Iowa State is established when you transfer assets (cash, securities, or real estate) to a trust, where the assets are invested to pay an annual, lifetime or term-of-years income to you or other beneficiaries. When the trust matures, the remaining trust assets are distributed by the trustee according to your wishes. There are wide varieties of charitable trusts available to meet your individual needs.
Charitable Gift Annuity
A gift annuity is a simple contractual agreement between one or two donors and the Iowa State University Foundation in which assets are transferred in exchange for a lifetime annuity. Donors receive an immediate charitable income tax deduction, and the rates are based on the age of the donor(s) at establishment.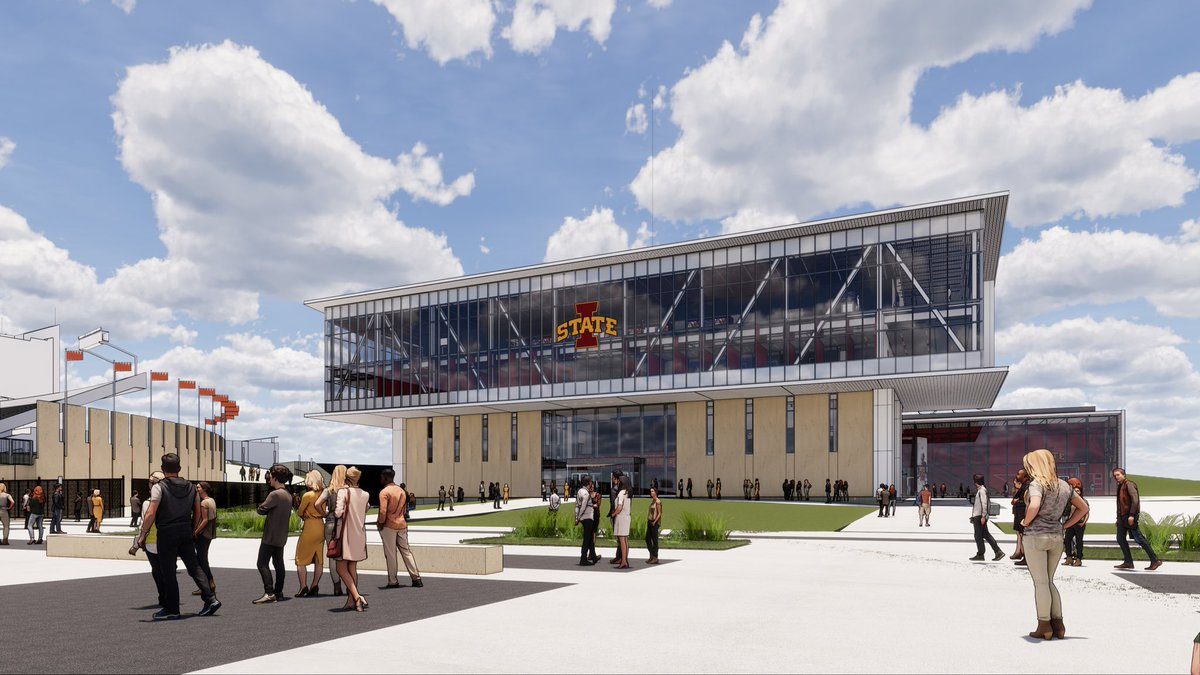 Stark Performance Center
The Sports Performance Center is a $90 million project connecting to the existing Bergstrom Football Complex, creating multiple spaces for use by all student-athletes as well as allowing for the creation of a North End Zone Plaza outside of Jack Trice Stadium for all Cyclones to enjoy. Key features of the project include a new football locker room, football player's lounge, football nutrition center, expanded football sports medicine center, expanded football staff offices, student-athlete life skills center, student-athlete academic center, and student-athlete dining hall. The project was completed in Fall 2021.
Press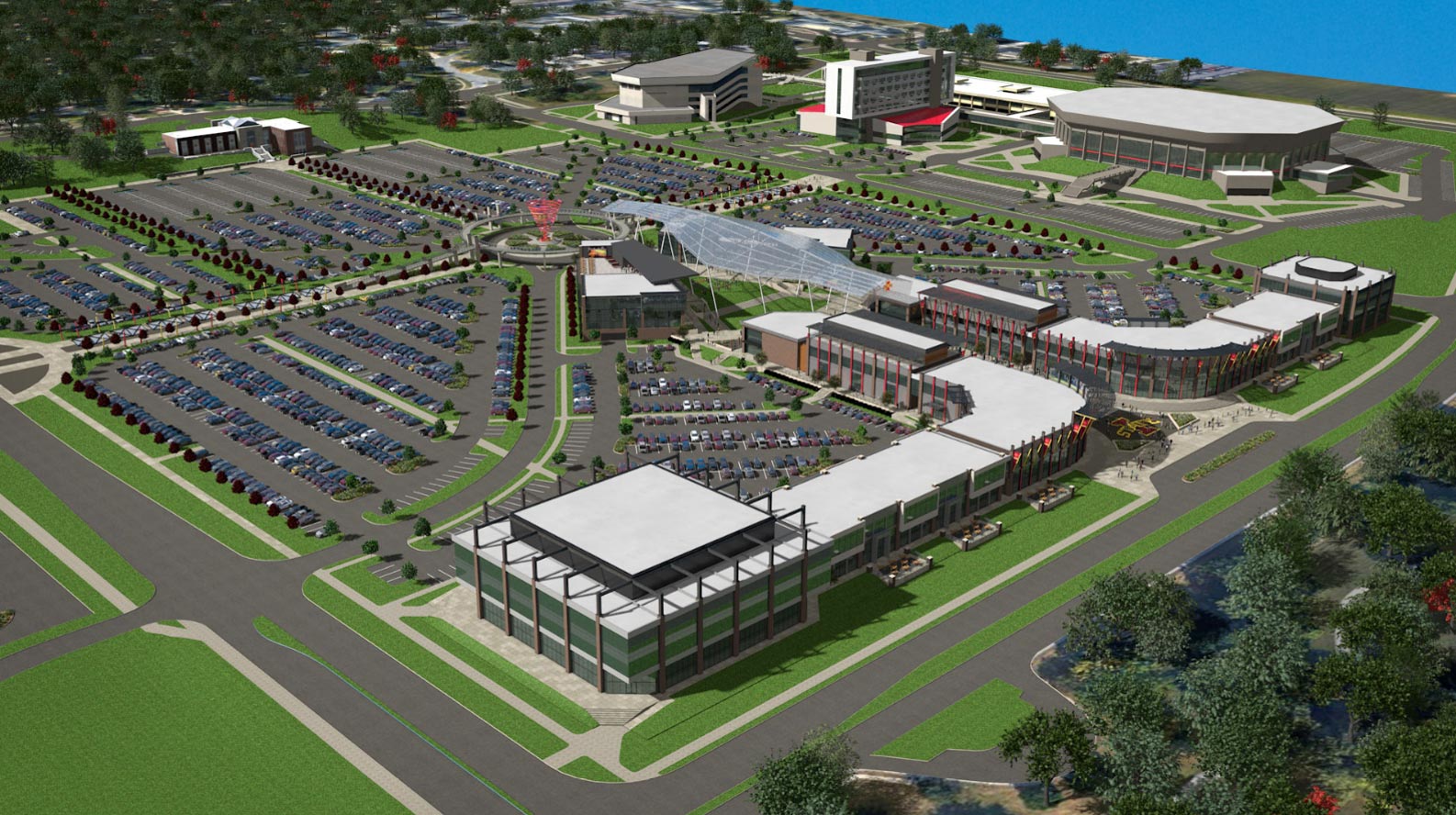 Multi-Use Development District
ISU President Wendy Wintersteen has appointed Director of Athletics Jamie Pollard to lead a process to reimagine the Iowa State Center and athletics complex as an arts, culture, and community district for the Ames community. A feasibility study is being conducted for the creation of a multi-use development district in the heart of the athletics complex. The vision is to explore the potential of re-developing the land between Jack Trice Stadium and Hilton Coliseum while also relocating commuter and football game day parking to a new paved parking area east of University Boulevard.
More Information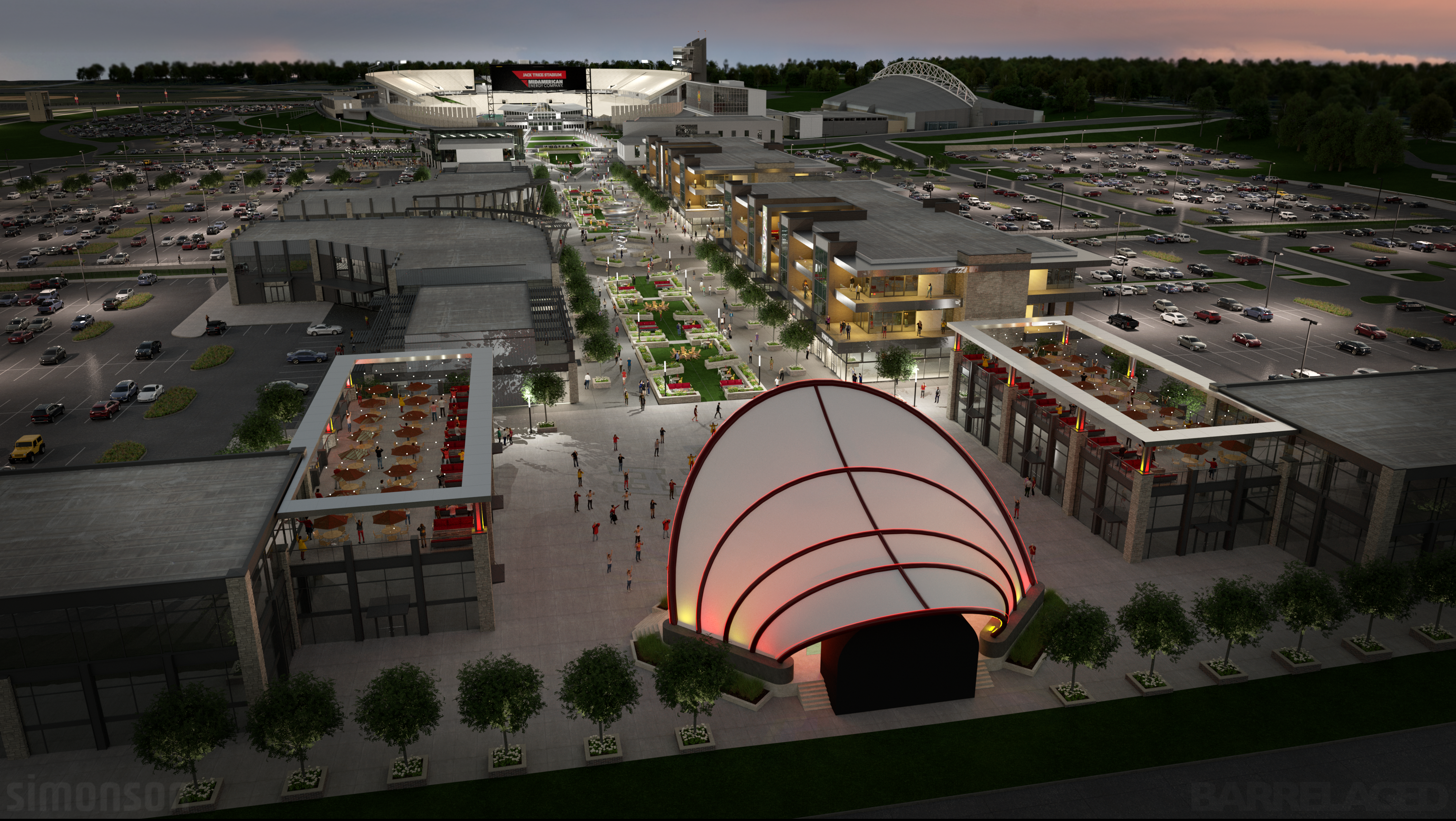 CYTown
A unique, year-round destination to be built in the heart of the Iowa State Center — between Jack Trice Stadium and Hilton Coliseum — that will enrich Central Iowa for generations to come. CYTown will capitalize on its unique location in the heart of the Iowa State Center to attract more visitors to the Iowa State and Ames communities, spur economic growth, and afford new amenities to students, faculty, staff and residents to enjoy while complementing Ames' reputation as an outstanding community to live, work, play or attend school.
Press