 Annual Fund
Your Cyclone Club Membership Makes An Impact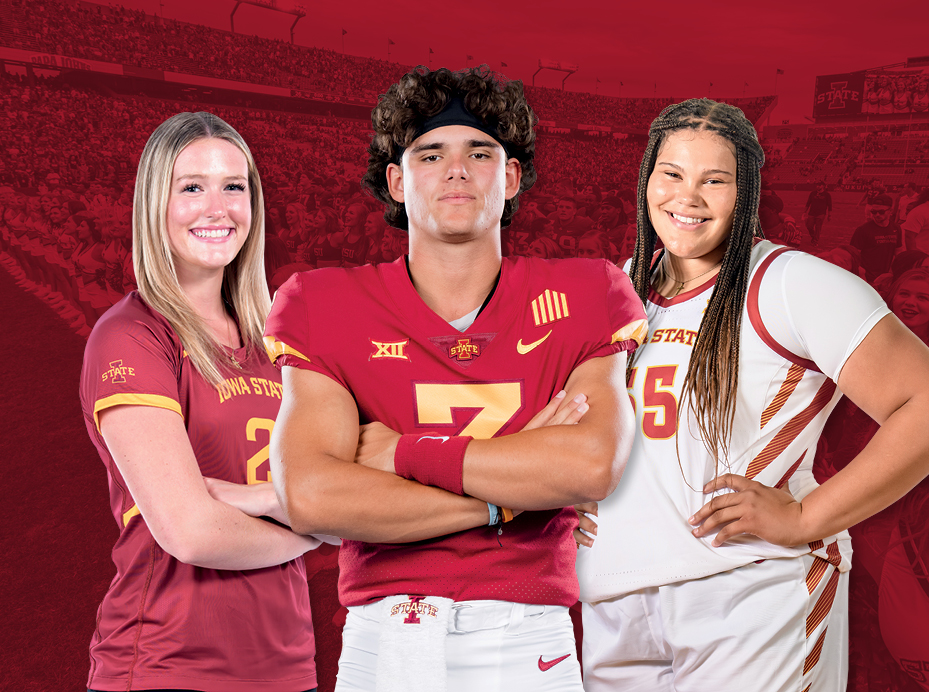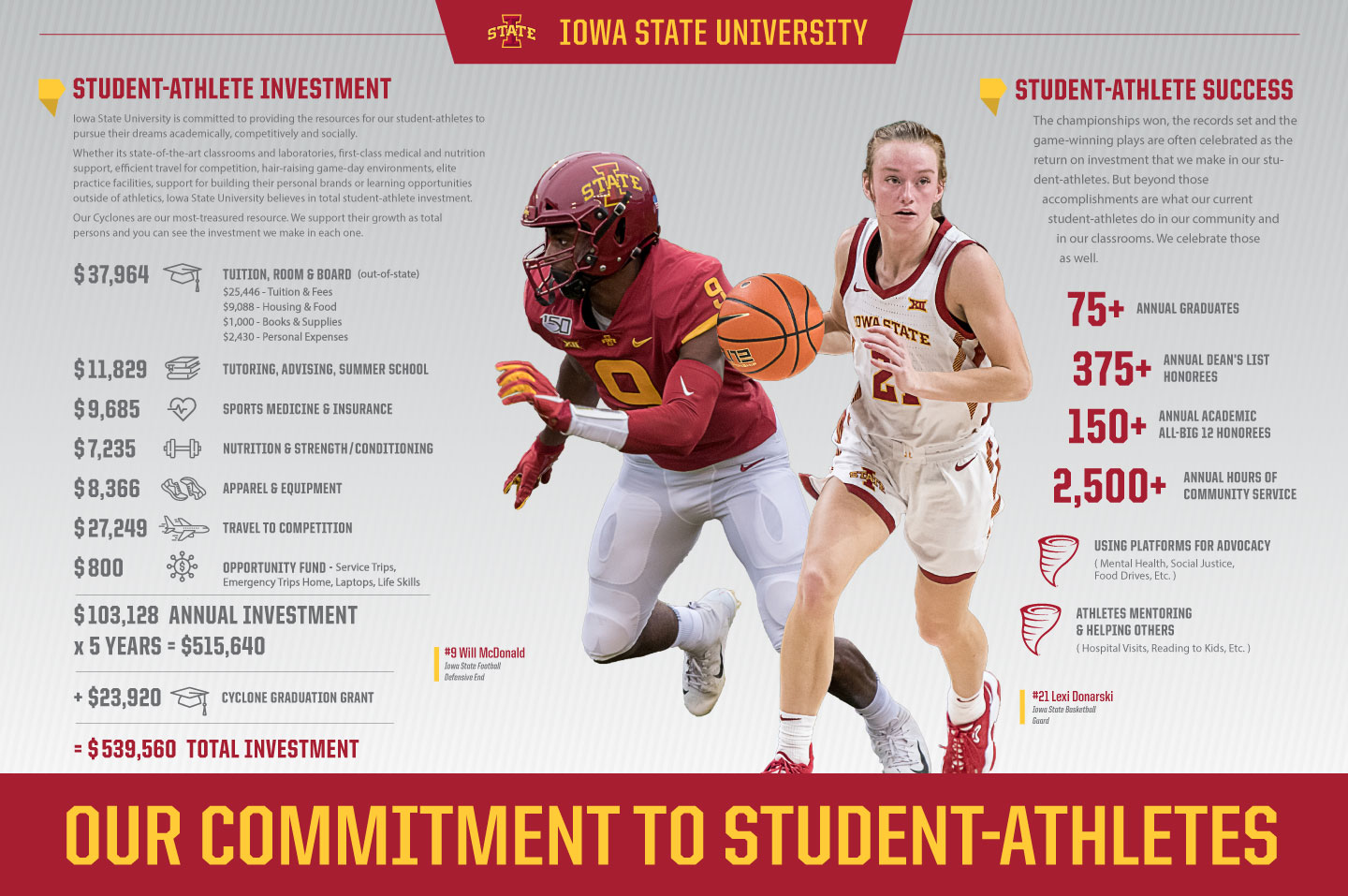 The Athletics Department receives no state or University funds, so gifts of all sizes to the Cyclone Club directly impact the lives of over 450 student-athletes at Iowa State. Take pride in knowing that a membership in the Cyclone Club plays a significant role in the daily success of these student-athletes on the field and in the classroom.
It's with your membership that Iowa State Athletics can enable student-athletes to succeed in competition and in the classroom, stay competitive by attracting and retaining the best coaches and staff, and invest in improvements, including state-of-the-art facilities. Show Cyclone Nation your loyalty by signing up – or increasing your contribution – to be part of the Heart of the Nation today.
To make a gift, visit www.cycloneclub.org or call 515-294-5022.
Your gift to the Cyclone Club helps to provide the resources for our student-athletes to pursue their dreams academically, competitively, and socially. Our student-athletes' overall experience at Iowa State would not be possible without the financial support from Cyclone Club members each year.
Cyclone Club donations are crucial to maintaining a standard of excellence for over 440 student-athletes.
To make a gift, visit www.cycloneclub.org or call 515-294-5022.
Electronic Membership Card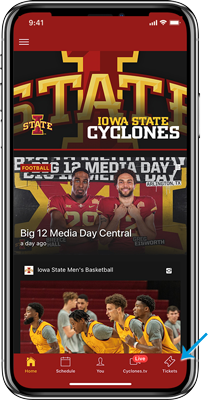 Step 1
Open the ISU CYCLONE app on your device. Tap the Tickets icon in the lower right hand corner.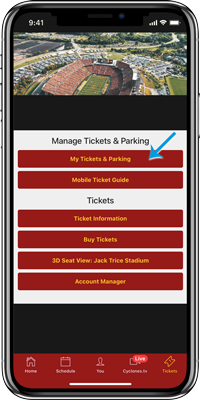 Step 2
Tap MY TICKETS & PARKING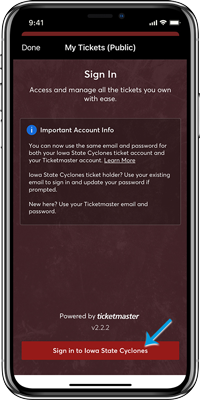 Step 3
Tap Sign In to Iowa State Cyclones.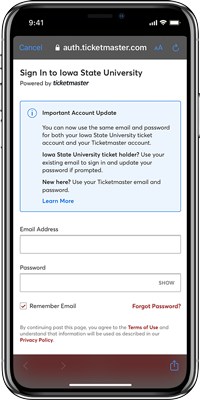 Step 4
Login using the email and password associated with your account. *If you cannot remember your password tap "Forgot password" to reset.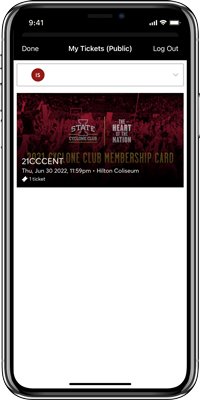 Step 5
Tap on the Cyclone Club membership card to view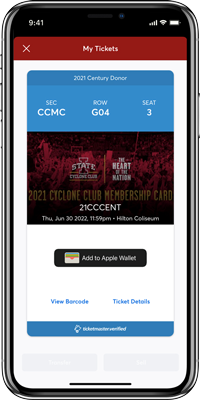 Step 6
Tap ADD TO APPLE WALLET.
*Screenshots are shown using Apple Wallet on an iPhone. Android users can follow the same steps to add their electronic membership card to Google Pay.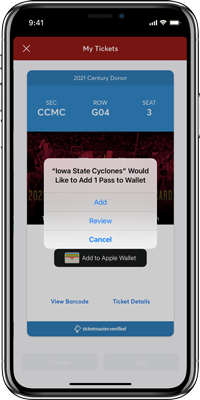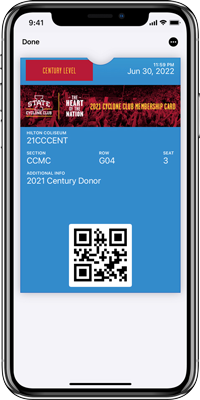 Step 8
Your membership card is now in your Apple Wallet. Tap DONE OR if you wish to remove your membership card tap the menu in the upper right corner and tap REMOVE PASS.
January 2022
January 1 — Cyclone Club drive year begins
February 2022
Cyclone Club donation & season football ticket/parking renewals begin
March 2022
March 31 — Cyclone Club donation & season football ticket/parking renewal deadline
April/May 2022
Football parking selection process begins
Football seating selection process begins
July 2022
Basketball season ticket renewals begin
August 2022
Basketball season ticket renewal deadline & seating allocations begin
December 2022
December 31 — Cyclone Club drive year ends
All important dates are subject to change
NCAA Compliance
Iowa State is responsible for the actions of its boosters. If a booster violates an NCAA, Big 12, or ISU rule, the University may be subject to penalties. In addition, student-athletes or prospects may lose their eligibility for intercollegiate competition. Further, a booster found to have intentionally violated NCAA, Big 12, or ISU rules may be disassociated from Iowa State's athletics program, resulting in a loss of all benefits and privileges offered by the Department of Athletics.
Important knowledge to have as a booster:
Boosters may not provide any extra benefits for prospects, current student-athletes or former student-athletes. Extra benefits include but are not limited to:
Cash or any type of gift
Vehicle or the use of a vehicle
Free or reduced-cost housing
Loans or co-signing of loans
Free or reduced-cost goods or services
A permissible benefit a booster can be involved with is an occasional meal. Student-athletes may attend an occasional meal hosted by a booster held only at the home of the booster, and it may be catered. Occasional meals must be preapproved by the Athletics Compliance Office.
Boosters are not permitted to make in-person, on- or off-campus recruiting contacts with prospects or their relatives or friends. Boosters are also prohibited from initiating telephone or other electronic communication with prospects, their relatives or friends until the individual begins his or her first regular term (fall or spring) at ISU or begins preseason practice (two-a-days).
A booster may employ or arrange for the employment of a student-athlete as long as the student-athlete has registered the job with the Athletics Compliance Office before beginning work.
Got Questions? Ask Compliance!
compliance@iastate.edu
515-294-4633