 New for 2022
New information for 2022
The intercollegiate athletic industry continues to undergo an unprecedented transformation and it is critical that we adjust with the changing times. We must generate additional financial resources if we are going to overcome the new challenges and continue providing our student-athletes an outstanding academic and athletic experience.
Below is a short video from Iowa State Director of Athletics Jamie Pollard that illustrates our need to re-index the Cyclone Club's annual giving levels. The video helps explain why we need to make these changes and what the new giving levels will be for the 2022-23 academic year.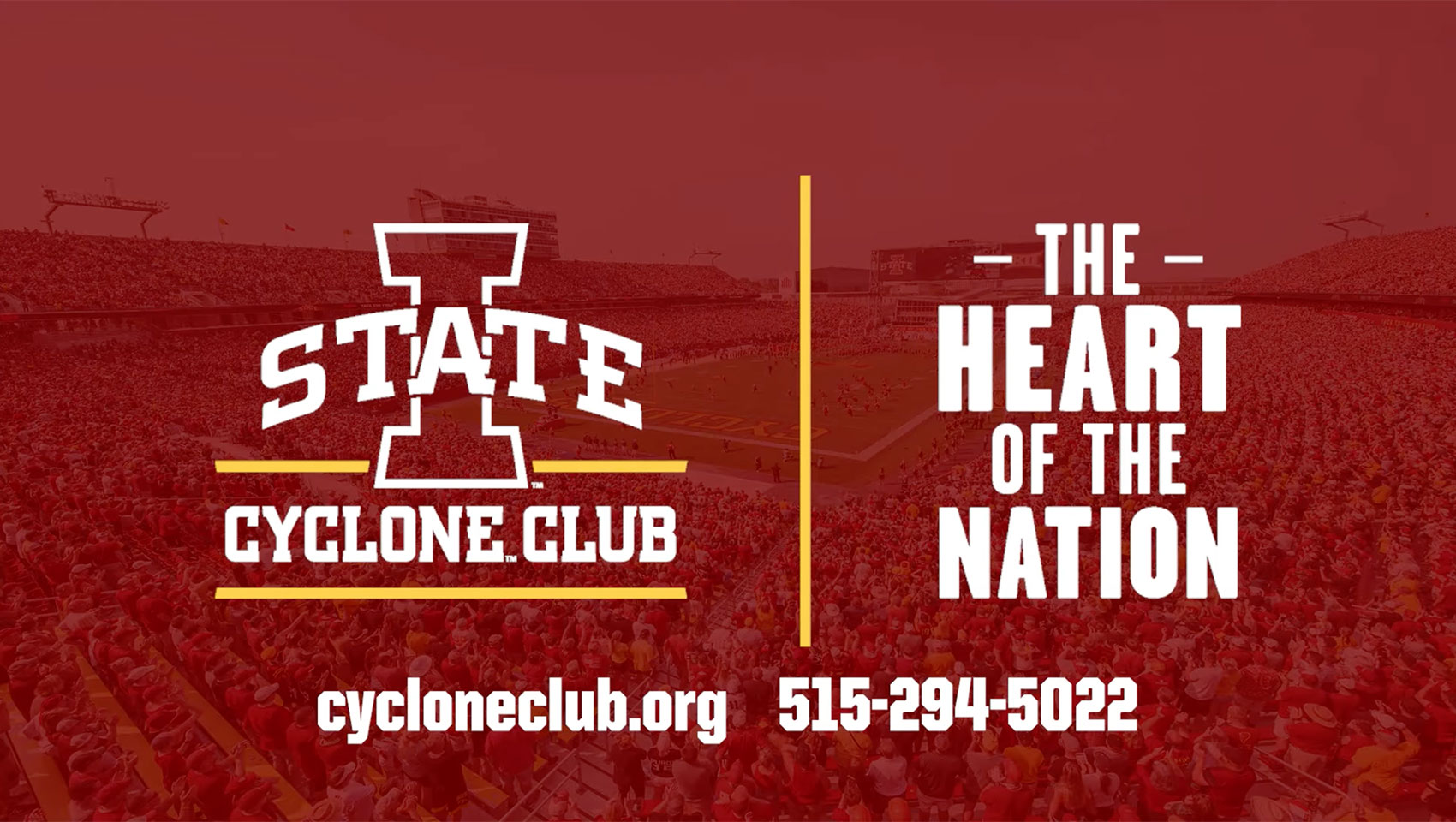 Play Video
New cyclone Club Levels
Your Cyclone Club donation will provide our student-athletes the opportunity to compete in their sport at the highest level, while preparing them to utilize their Iowa State degree once their athletic careers have concluded. Thank you for your continued support of our student-athletes.
Re-indexed Cyclone Club Donation Levels:
Directors - $15,000+
Victory - $7,500
Captains - $3,750
Gold - $1,500
Cardinal - $750
States - $300
Century - $100