 Development Staff
DEVELOPMENT STAFF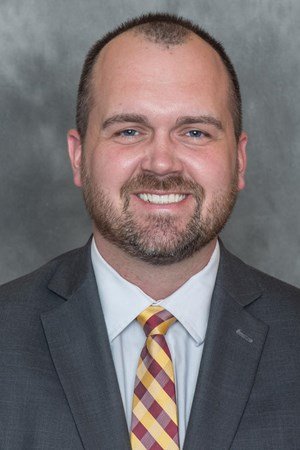 Nathan Johnson
Senior director of development/director of major gifts
---
Nathan Johnson
Senior director of development/director of major gifts
---
Nathan Johnson moved into the role of Senior Director of Development/Director of Major Gifts on August 1, 2022. Prior to the promotion, Johnson served as the Associate Director of Development (2018-21) and Director of Development (2021-22) for Major Gifts.
Johnson works collaboratively between the ISU Foundation and ISU Athletics in serving alumni and friends that have an interest in supporting Iowa State Athletics. He assists in aligning the philanthropic interests of supporters with the needs and priorities of the athletics department. This includes aligning support towards capital projects, scholarship and program endowments, general funds, the Cyclone Club, etc. Johnson also assists supporters in making an impact with their giving through a variety of gifting vehicles such as estate gifts, retirement assets, charitable funds, stocks, gifts of grain, cash, etc.
Prior to starting at Iowa State, Johnson spent three years working with the Wichita State University Athletics Department & Foundation with their Development staff (2015-18).
Johnson is a business administration graduate of Buena Vista University and earned his master's degree in sport management from Wichita State University.
Johnson and his wife, Laura, have one daughter- Parker, and one son- Camden. Johnson is a native of Gowrie, Iowa and currently resides with his family in Huxley, Iowa.